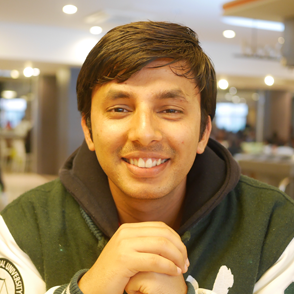 Handong is a place where you can find Godly mentors, friends and colleagues with a vision and with warm heart. My student life in Handong gave me an opportunity to take various classes from different professors with common heart i.e. serve students to be capable.
In academic field, we learn not only in-depth study about our majors and liberal arts but also we train ourselves to see each subjects being a tool to worship God. During my three years life in Handong I got to connect with so many different groups which helped me to be friends with so many friends from all around the world. I enjoy team meeting doing so many team activities.
You play, work, cook and do so many things together. My view towards Handong is, it is a place that connects you with different people with different culture and a place to know yourself better.
For new students, Handong will be a best place for you to connect with people from different cultures and countries, and this place will be a place for you to develop your vision or dream. My dream is to be an Expert in Environment Sustainability and Resource Management.