Nationality : Malagasy Majors : International and Area Studies & Visual Design Year 2011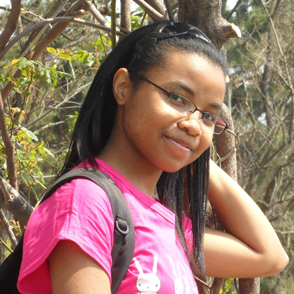 I never regretted coming to Handong. I was impressed by the fact that professors are not merely sharing their knowledge; they truly care for the students. The students too, are one of a kind. They are eager to help each other study well, and unafraid to appreciate one another.
I also love the place itself: the campus is surrounded by nature, and I found that very refreshing. I dream to someday be a bridge between different cultures, and also to join with others in the fields of design and multimedia who are passionate for God, in order to supply the Church with quality media that can reach people all around the world.
Lastly, to all who are entering Handong, I would like to say, Drink deep from the nature around you. Be diligent. Explore the diversity of cultures and personalities around you. This is a unique experience; may you enjoy every bit of it.